Nothing says Christmas more like the fragrance and color of fresh greenery at Christmastime.
Your garden is probably the best source for fresh greenery and berries. I look around my garden this time of year and start collecting fresh greenery to add to my existing containers. I always try to mix natural greenery with some faux to give a lasting holiday season in my southern garden.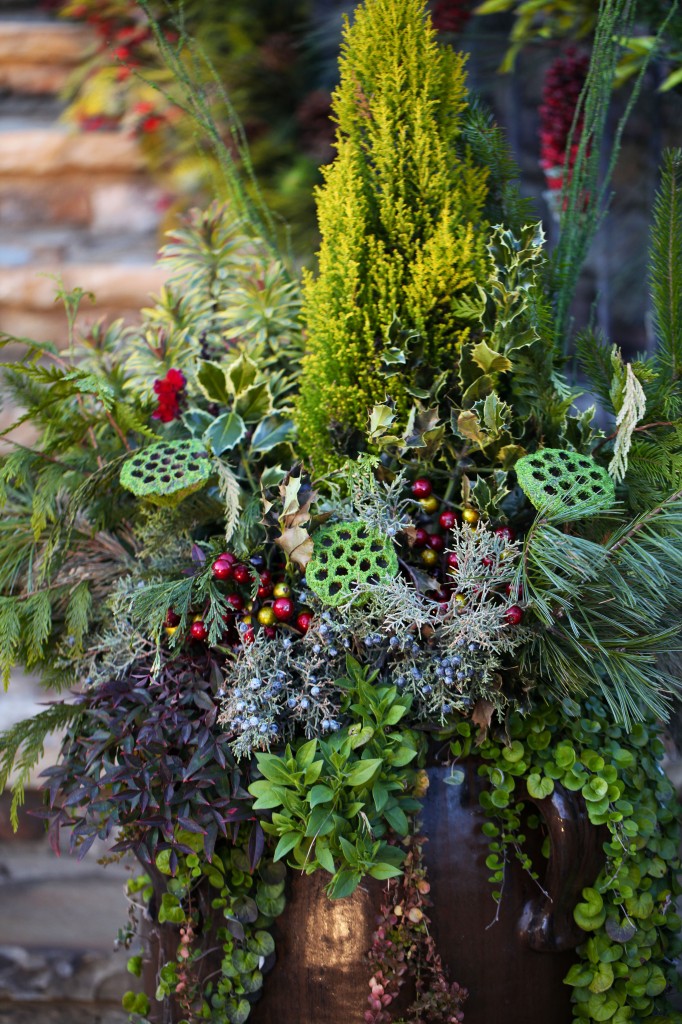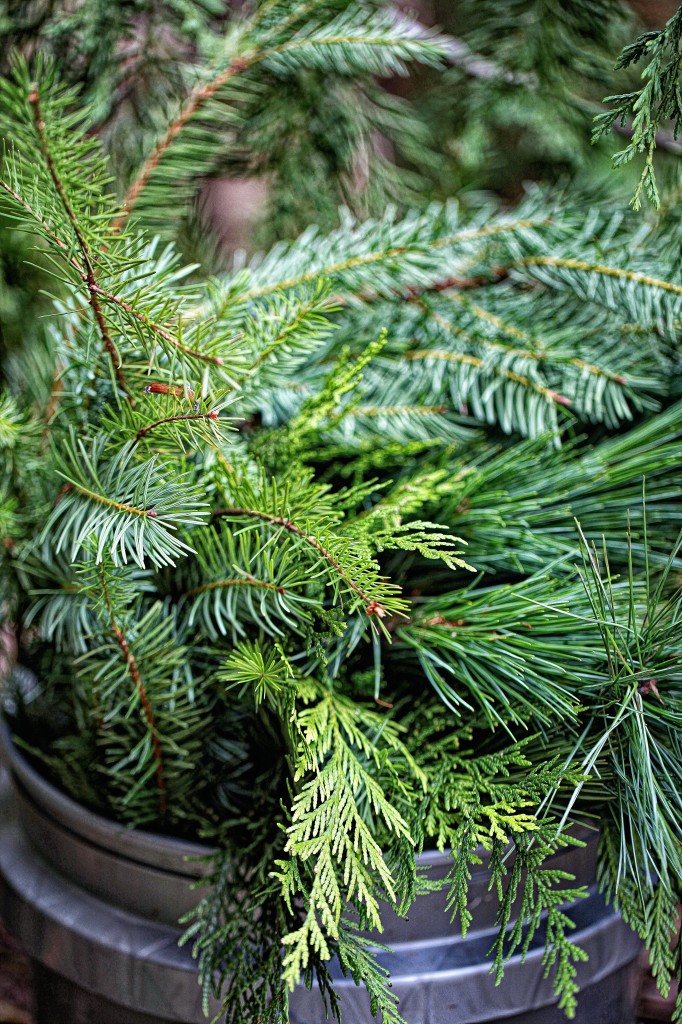 Use fresh evergreens from your own garden, as I have,  for an inexpensive way to decorate. Holly, cedar,cypress, nandina, pine, boxwood and magnolia are all amazingly abundant in my southern garden.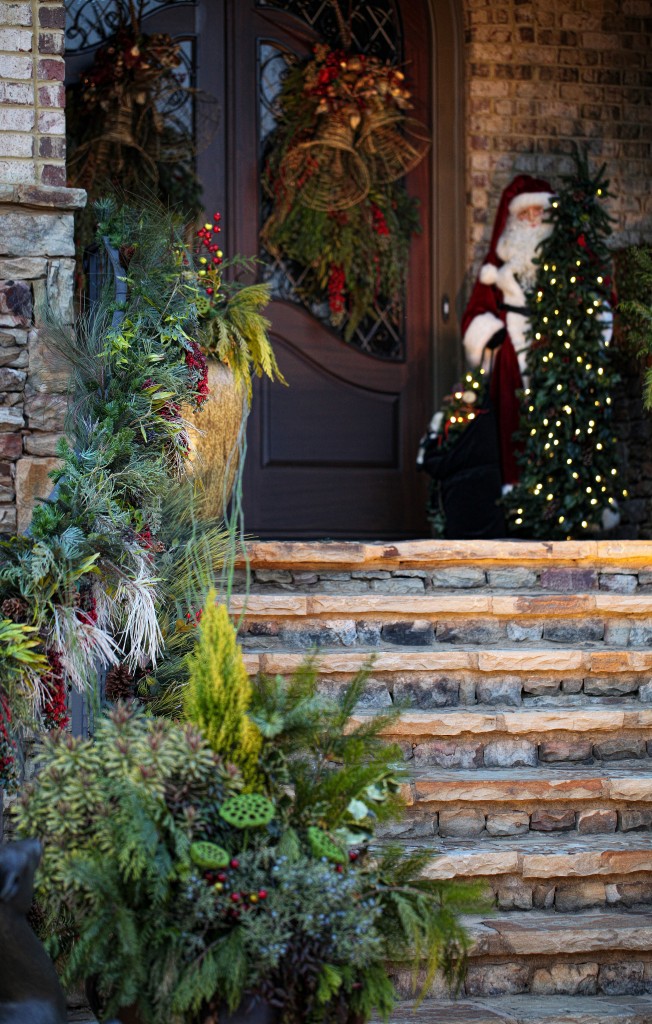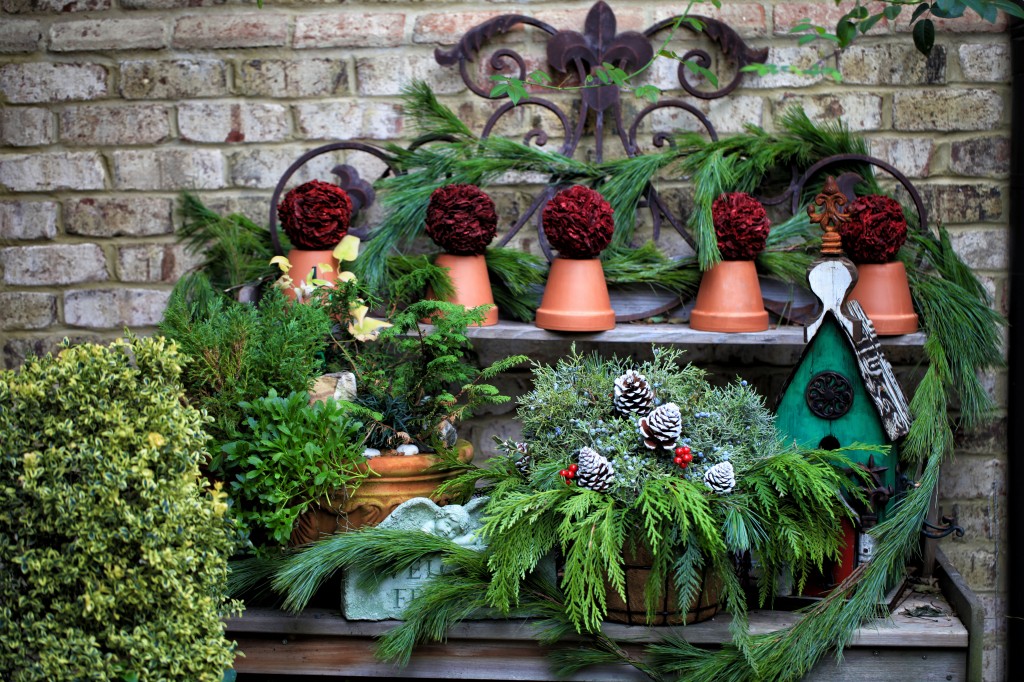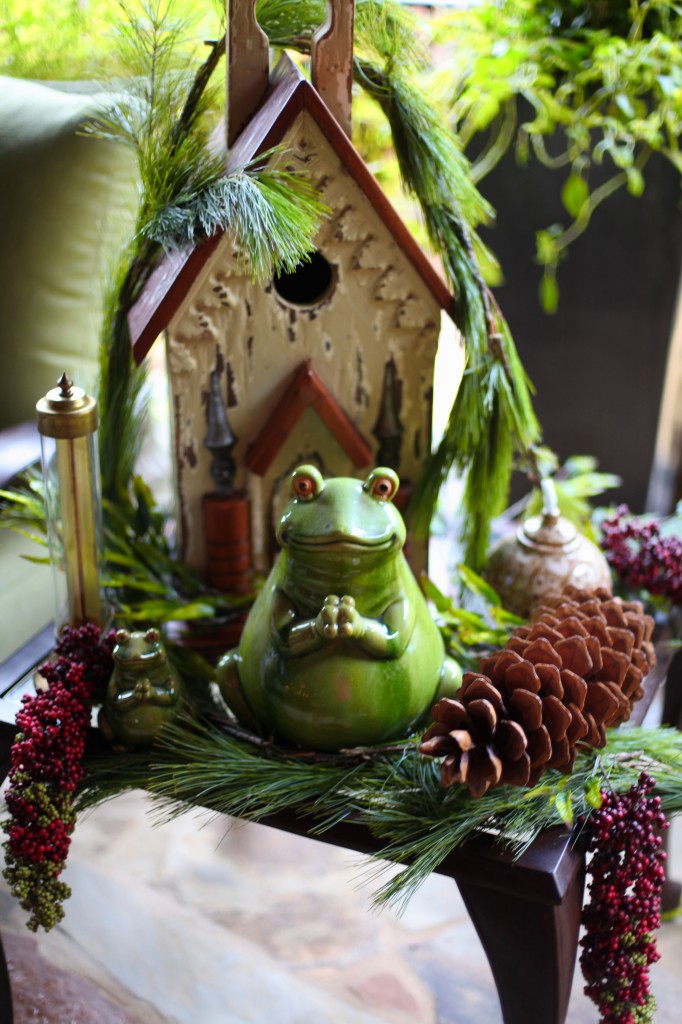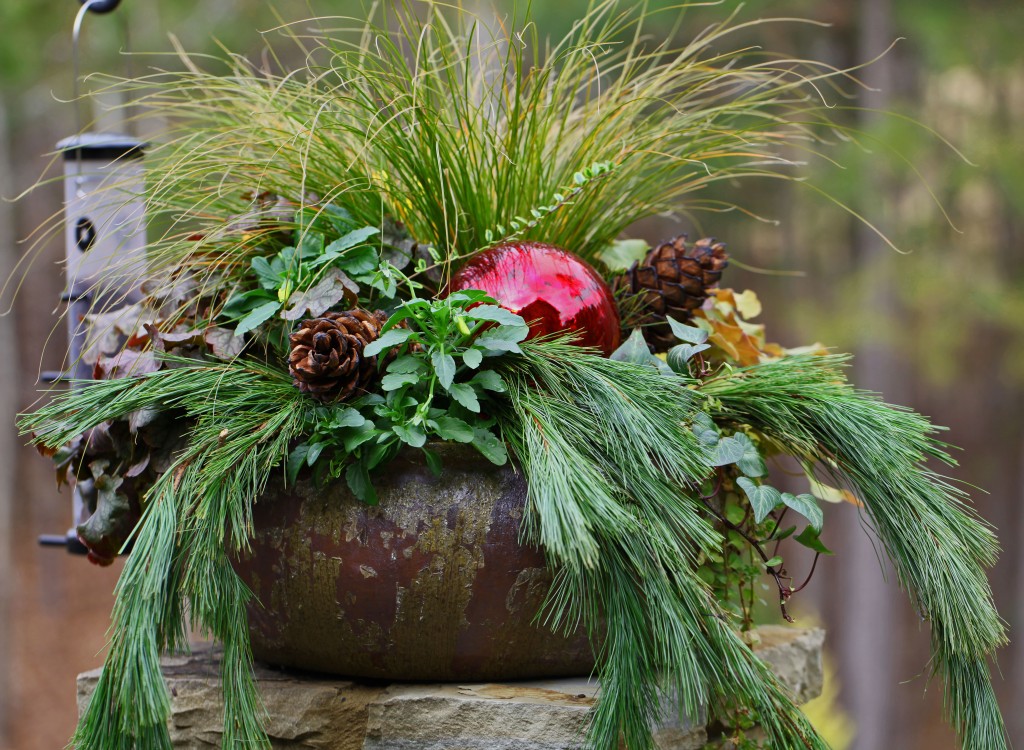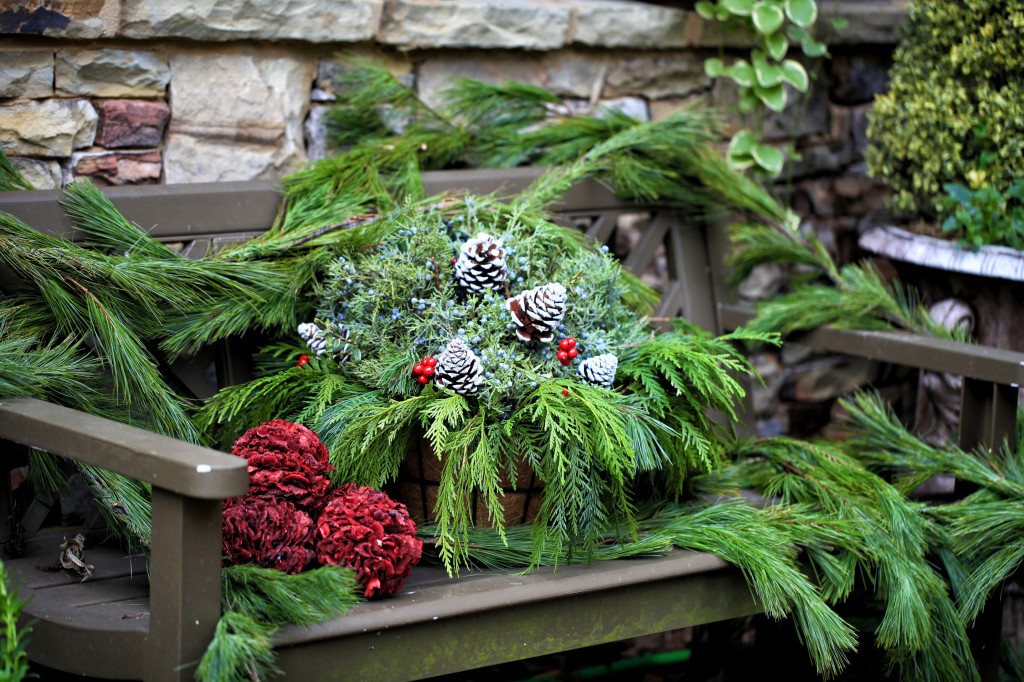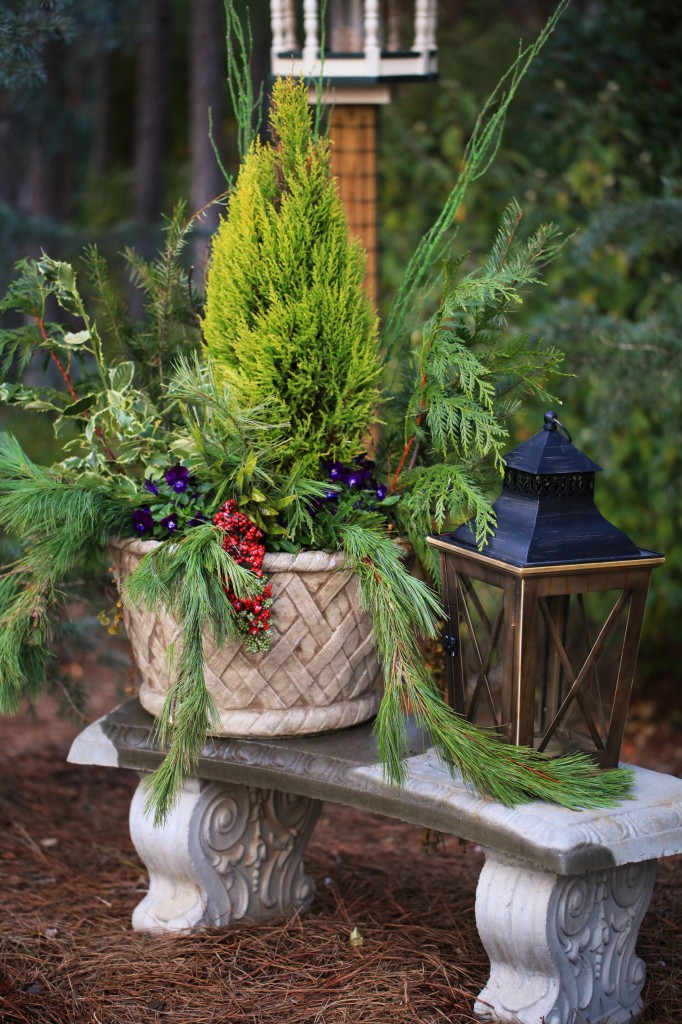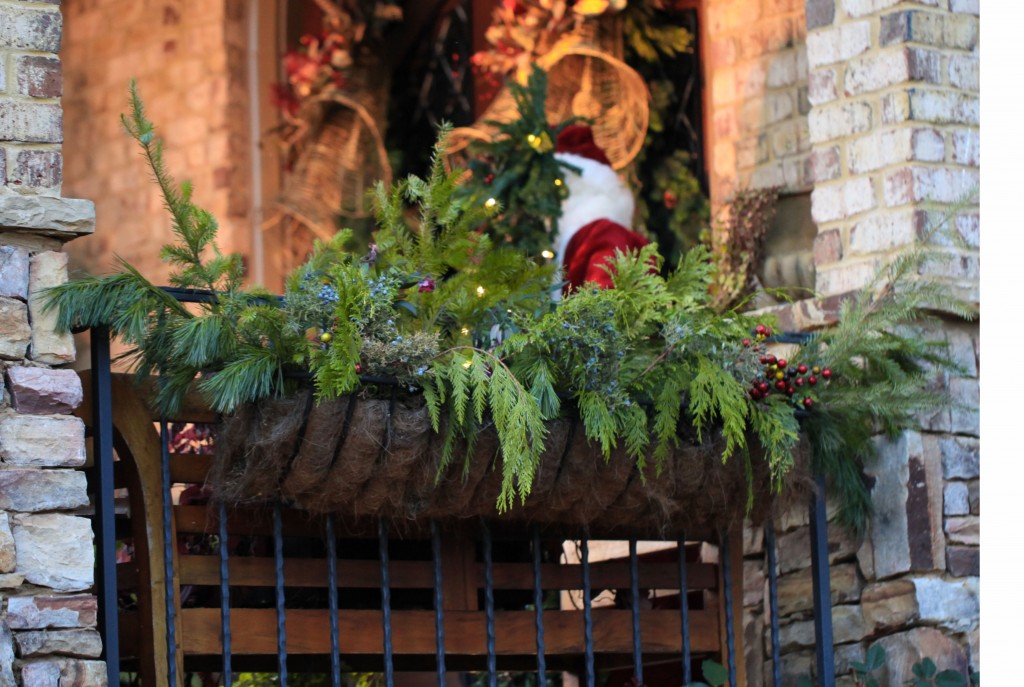 So use your garden as a way to inspire your holiday creativity or head to your local nursery and pick up some inexpensive "leftovers" to use in your Christmas garden.
Bring holiday cheer to your home….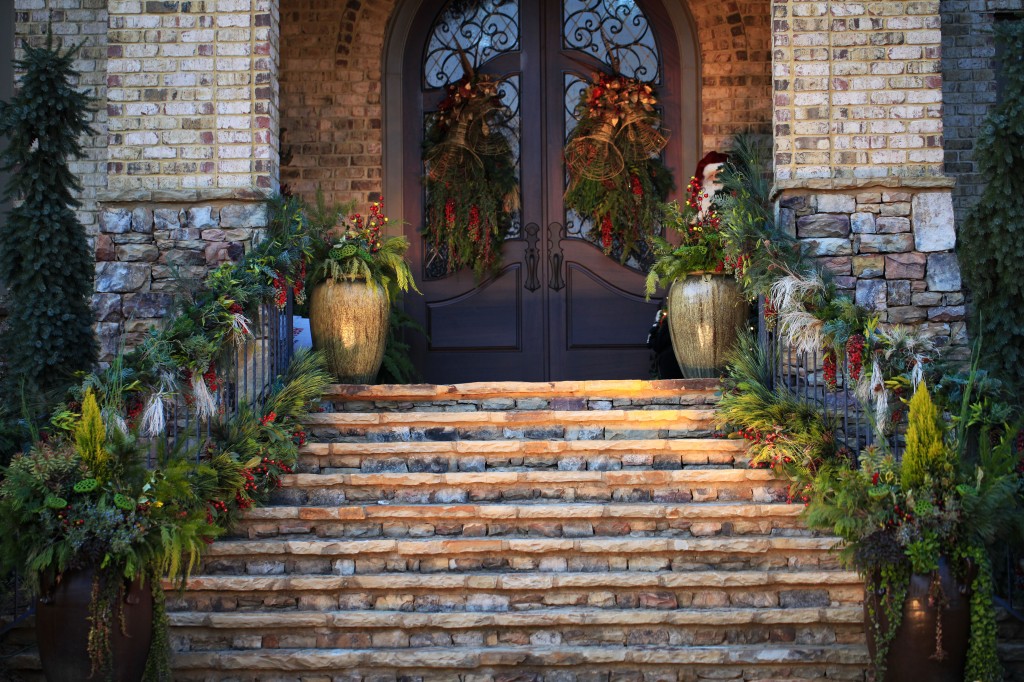 Check out my Christmas Garden featured in Fine Gardening's GPOD at:http://www.finegardening.com/item/25842/brendas-holiday-garden-decorations-in-georgia-day-1