Of course, as in previous years during this holiday break,  I've been frantically planting the thousands of spring bulbs that I ordered so enthusiastically last summer.  As I'm writing this, I still have a few hundred left to get in the ground once it stops raining.

This time I ordered 1,900 bulbs, that's about 1,500 less than last year.  The task of planting all these bulbs (which I plant all by myself I might add) is overwhelming. However, last year I started using an auger attached to my cordless drill which makes this task a lot easier (at least that's how I convince myself).  Naturally, my main motivation and drive stems from knowing that in just a few months, my garden will be an explosion of color from the hundreds of tulip, daffodil and hyacinth blooms in their full glory!

Here are some of my selections for Spring 2013….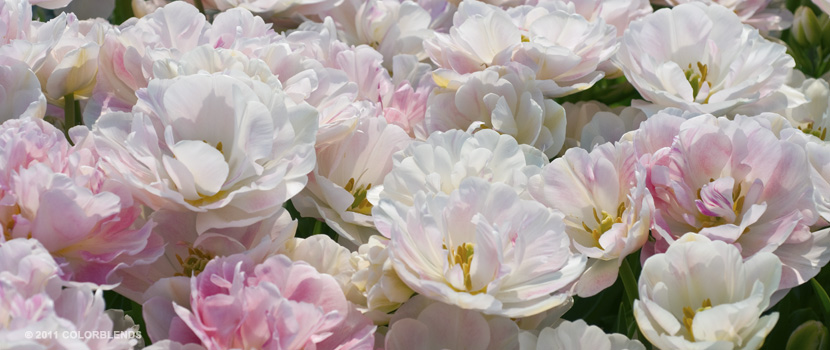 'Angelique'–  Every year I plant 'Angelique' in my garden and containers and every year I am always amazed by her beauty. Very romantic and feminine in appearance, this tulip closely resembles peonies when in bloom. The double blooms range from pink to pale pink to almost white.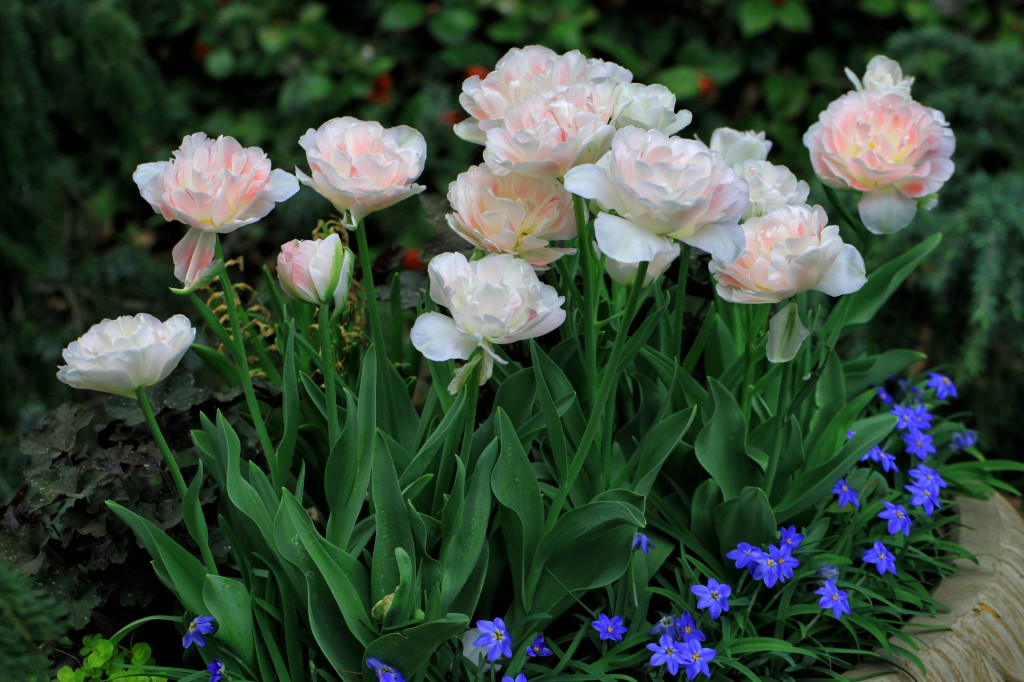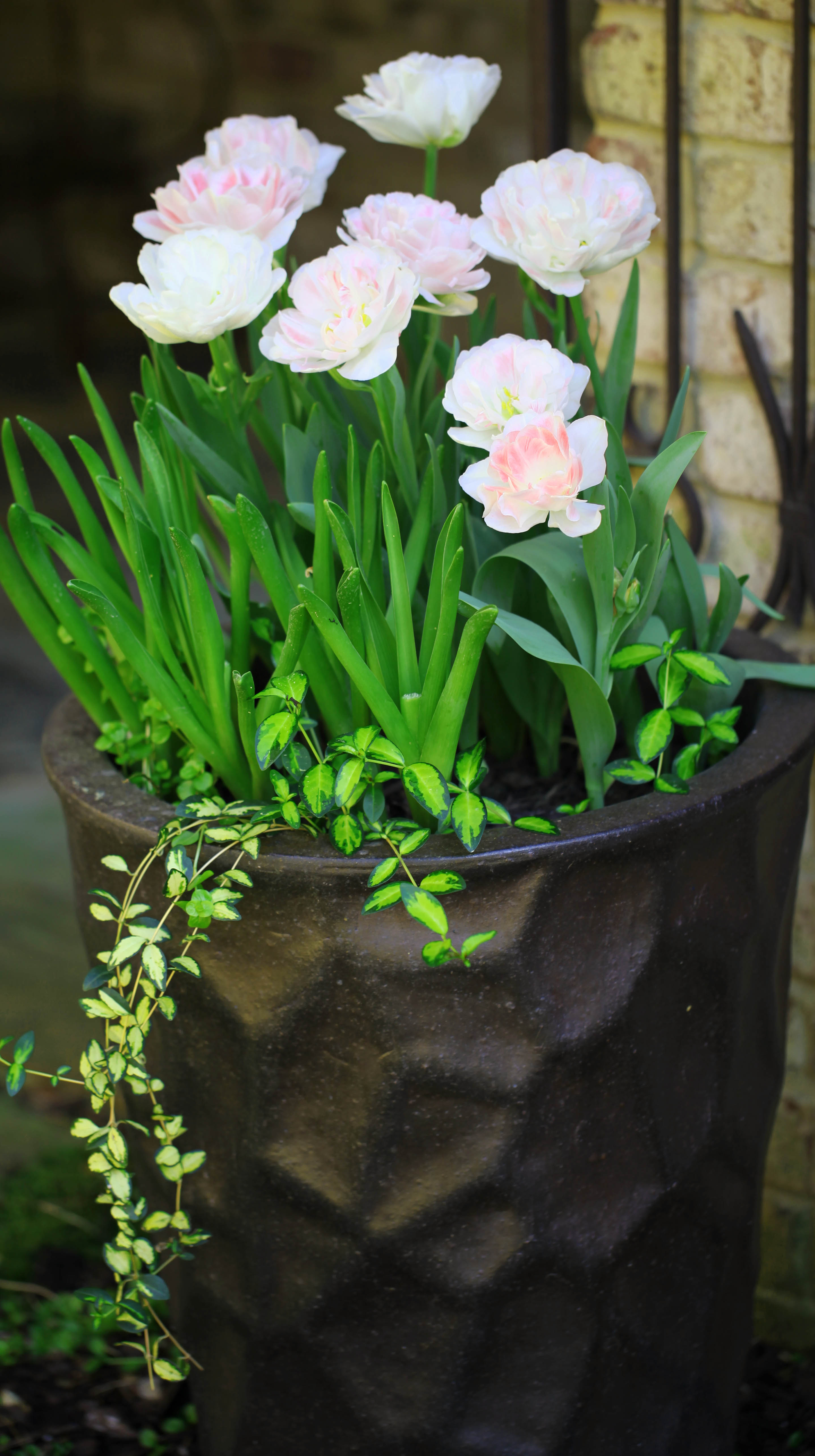 'Big Eartha'–  This year I decided to plant 'Big Eartha' tulips  instead of the red tulips I normally plant in my front-yard island beds. These beds usually require at least 500 tulips so it makes quite an impact. 'Big Eartha' is a beautiful pink tulip with 20″ stems. Perfect for cutting. Can't wait  for my bouquets…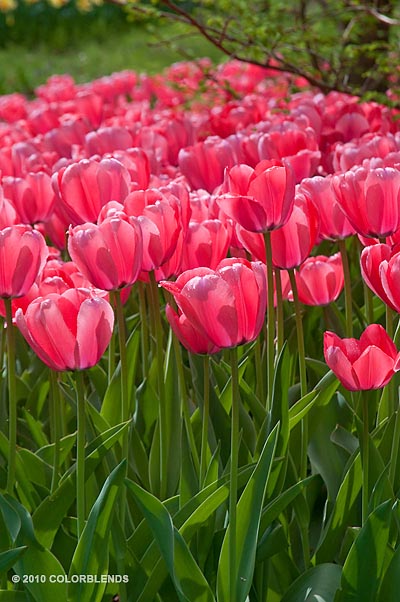 'Strike Me Pink'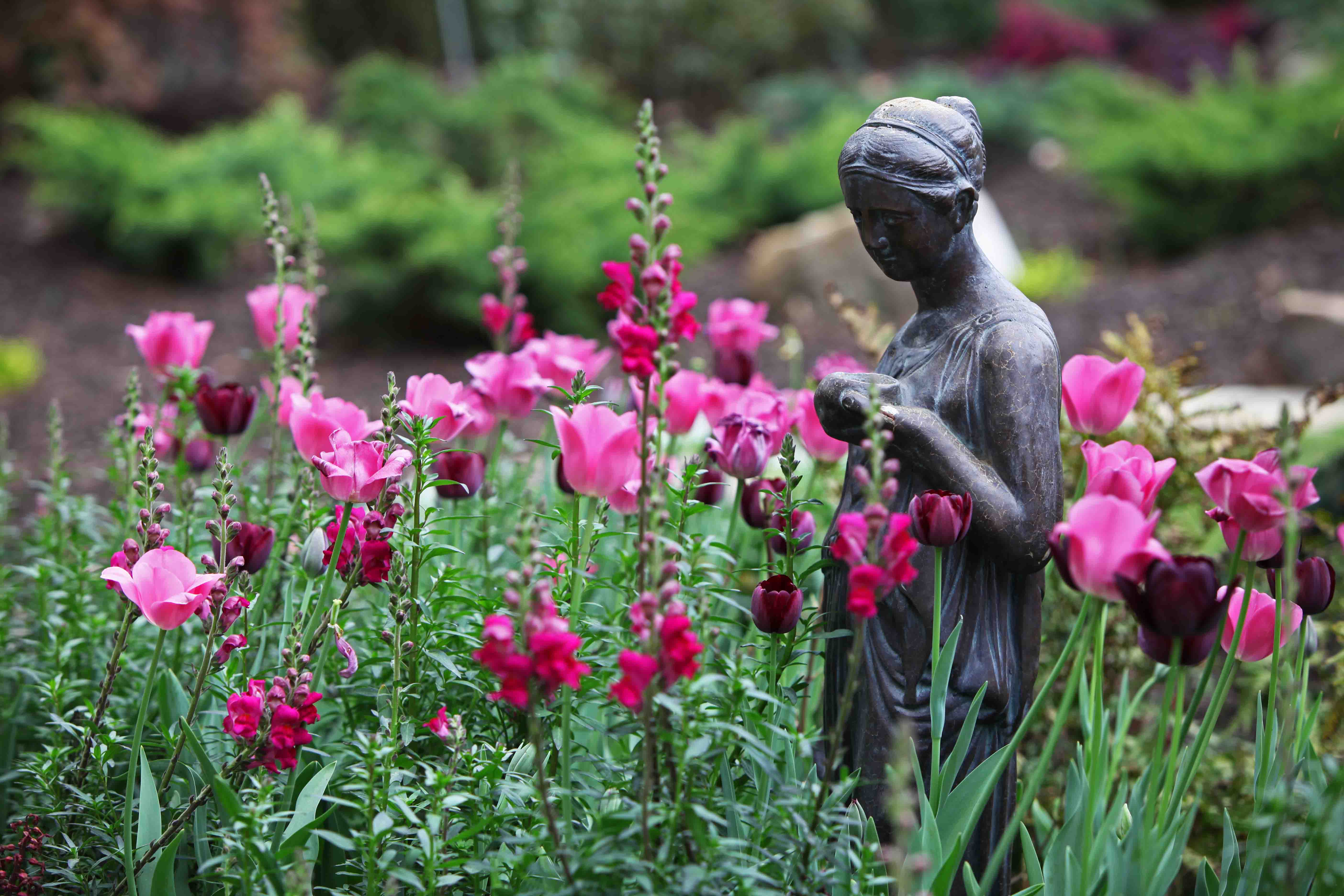 'Strike Me Pink'–  is one of my favorite tulip mixes sold by Colorblends.  Last spring I mixed them with snapdragons and hyacinths in my Lady Diana statue garden bed. I've done the same this year.  Love the colors!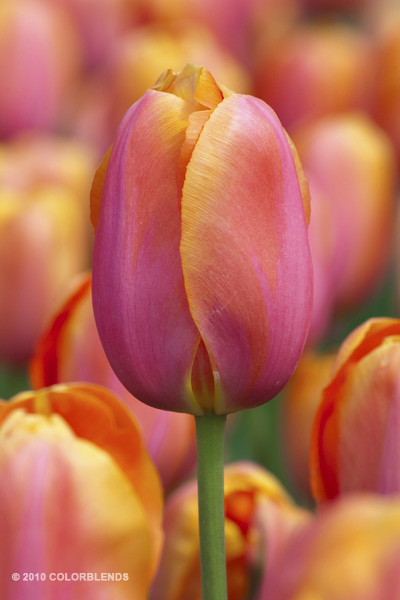 'Dordogne'–  is a newcomer to my tulip collection this year. This tulip has been described as rose colored with yellow edges on the outside and fiery red with soft orange edges on the inside. Sounds like it puts on quite a show in the garden. A photographers dream…hope I can capture some of it's exquisite beauty in my garden this spring.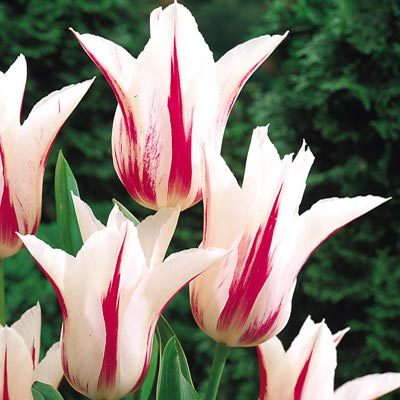 'Marilyn'-  Oh, Marilyn!  What a striking tulip. A pure white, lily-flowered tulip with strawberry flames. Wonderful in borders and containers. 'Marilyn' has once again been 'sprinkled' all over my garden….

'Queen of the Night'– I'm ecstatic that I was able to obtain this tulip this year for it seems to be sold out alot! Even though it's described as a 'nearly' black tulip; its probably more of a deep, deep maroon. 'Queen of the Night' has large goblet-shaped blooms on strong 2 foot stems. Late spring bloomer. I plan on pairing her with 'Maureen' (see below) for a stunning display.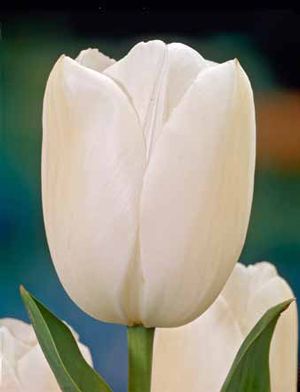 'Maureen'- This will be my 2nd year planting 'Maureen' in my garden. A pure white late-blooming beauty.  'Maureen' does especially well in containers too. Combining her with 'Queen of the Night' this year.
So, these are all the bulb picks for my garden this year. I hope I've encouraged some of you to get a few in the ground before it's too late!
  Springtime is the most exuberant time of the year in my garden. Here's an early 'taste' of Spring  with some photos of my garden from last year…