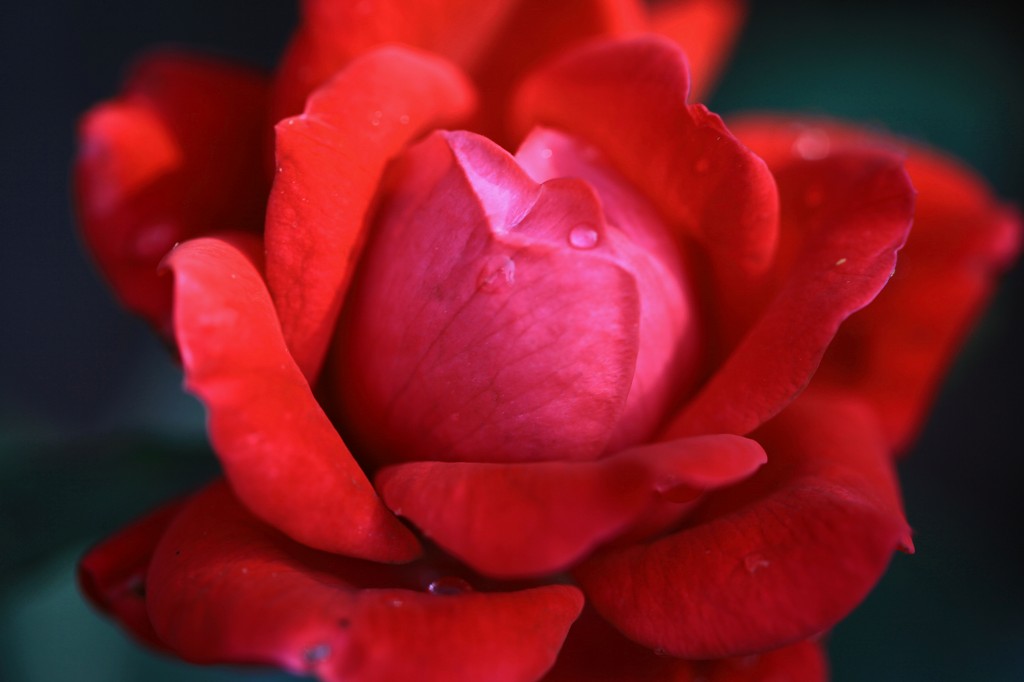 Garden designers agree that red colored plants in the garden can greatly affect the senses of those who view them. When red is used sparingly it can be beautiful.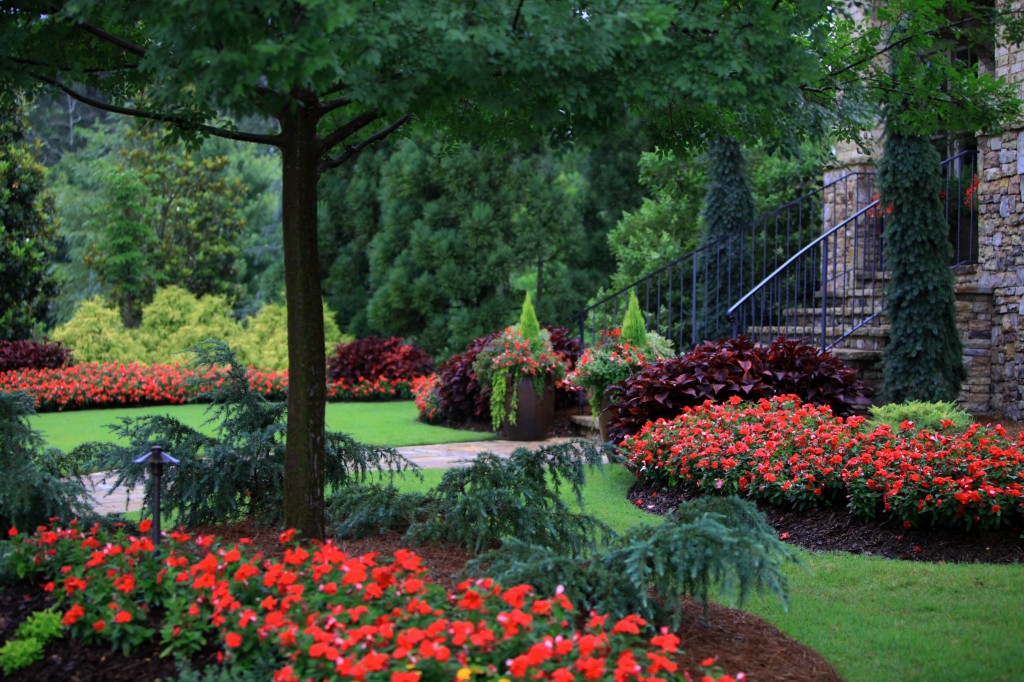 Red Vinca's embrace my front entrance blending well with my green and blue conifers.
  Red Roses hugging my Blue Atlas Cedar trees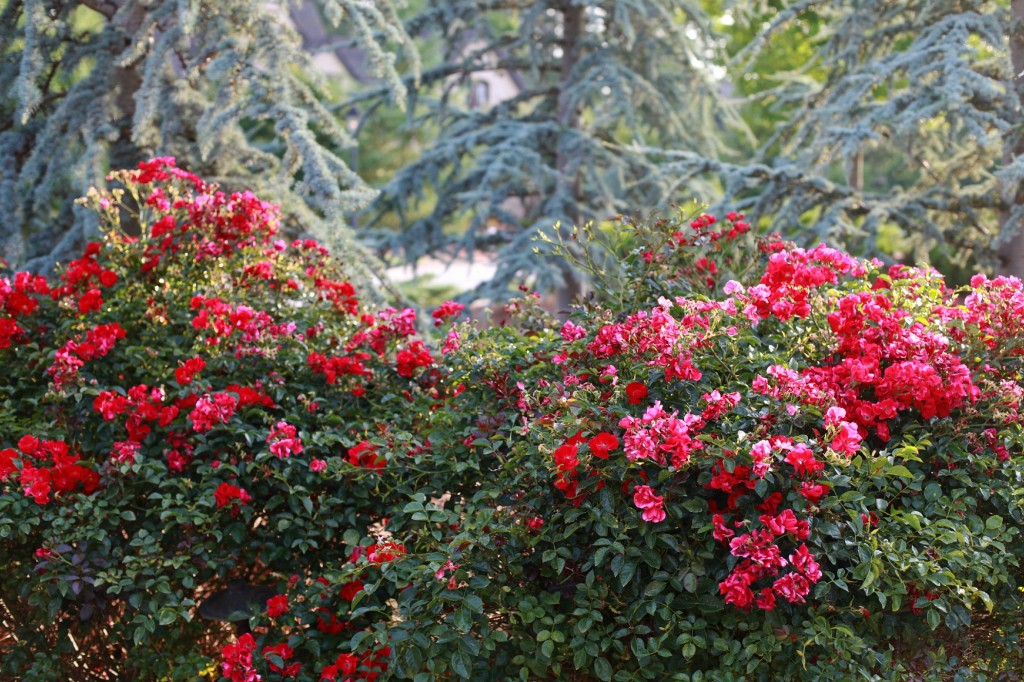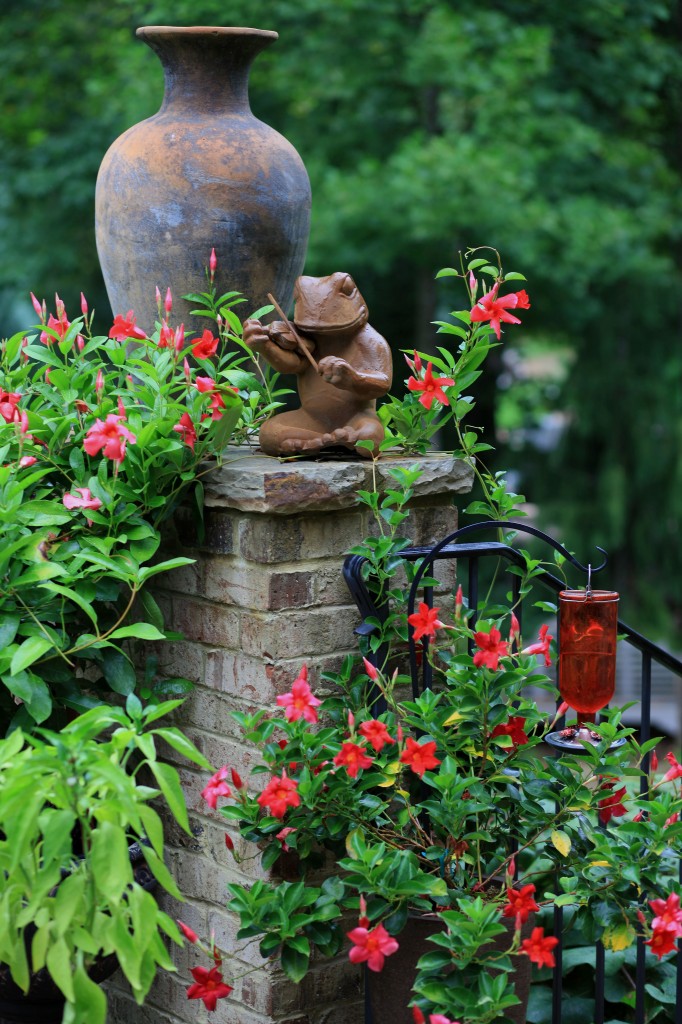 There's something about red flowers that draws a hummingbird's attention, excites  a gardener's green thumb, and makes me use my camera lens more often.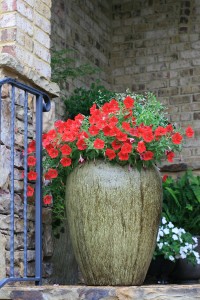 I planted my large olive jar containers with a splash of red this year.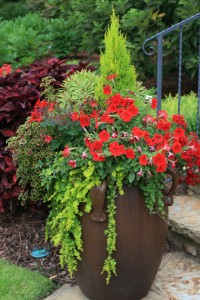 Red in the garden often says something about the gardener too. She is vibrant, out-going, passionate and spirited.  Well, I was definitely that in my younger years. I am passionate about gardening, does that count?