One of the finest  spring blooming trees in my landscape is the Fringe tree (Chionanthus virginicus), a small tree that's considered as one of the most beautiful native trees in the southeastern U.S.  During its peak 'awakening' the Fringe tree produces a beautiful and delicate visual impact in my garden for several weeks.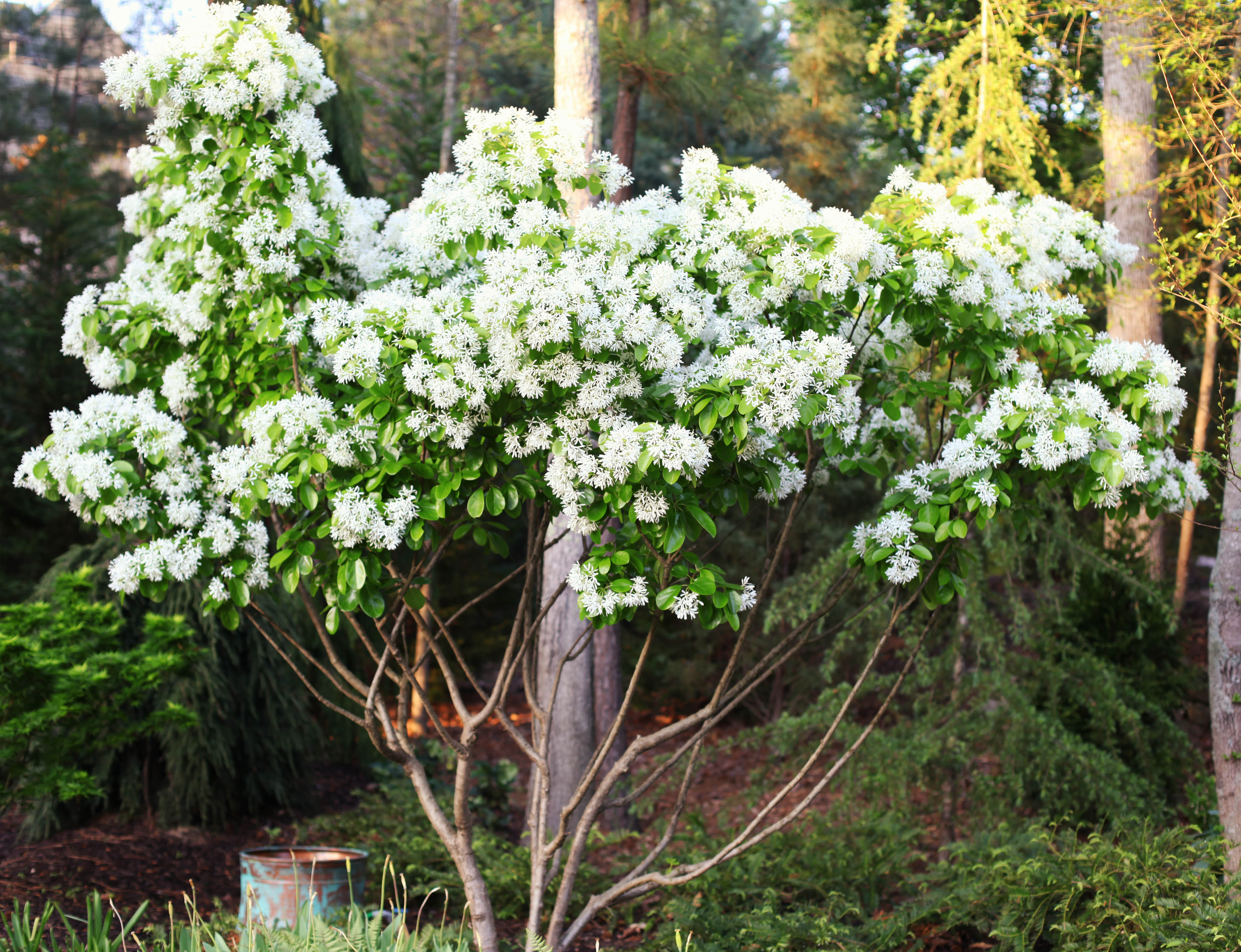 My fringe tree begins blooming roughly the same time as most of the dogwoods and azaleas in my garden.  Large, 4 to 8-inch-long loose clusters of lightly fragrant white flowers cover the fringe tree in spring for several weeks. The flowers have very narrow petals that give the appearance of pom-poms from a distance. It has a sweet fragrance that is potent but not overpowering.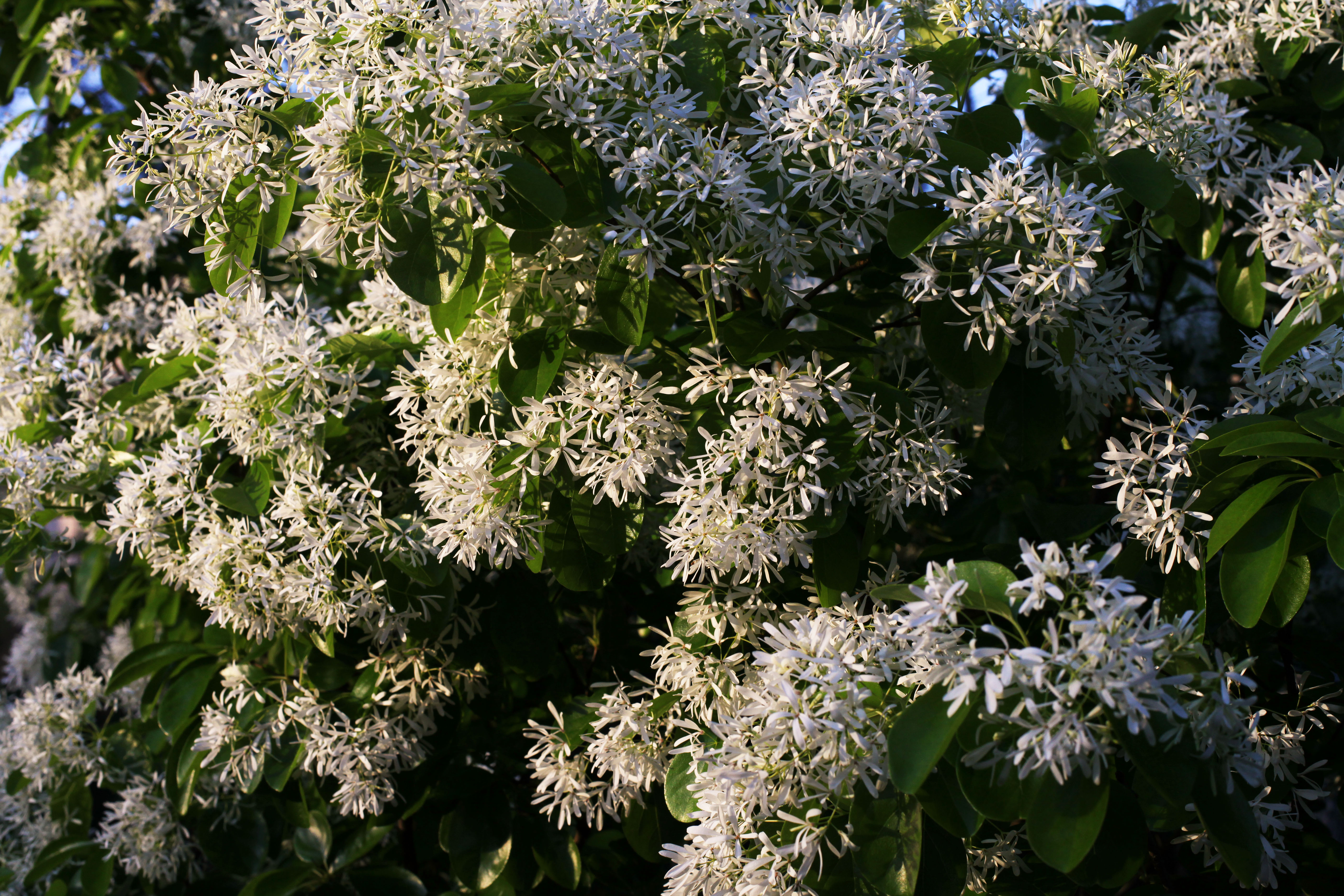 It grows as a multi-stemmed tree in my garden eventually reaching around 20 feet.  Although, Fringe trees are adaptable and will grow in most soil types, they do prefer moist, deep, well-drained acidic soils. The ideal planting site would be morning/early afternoon sun (its location in my garden), but shade during the hot afternoon hours.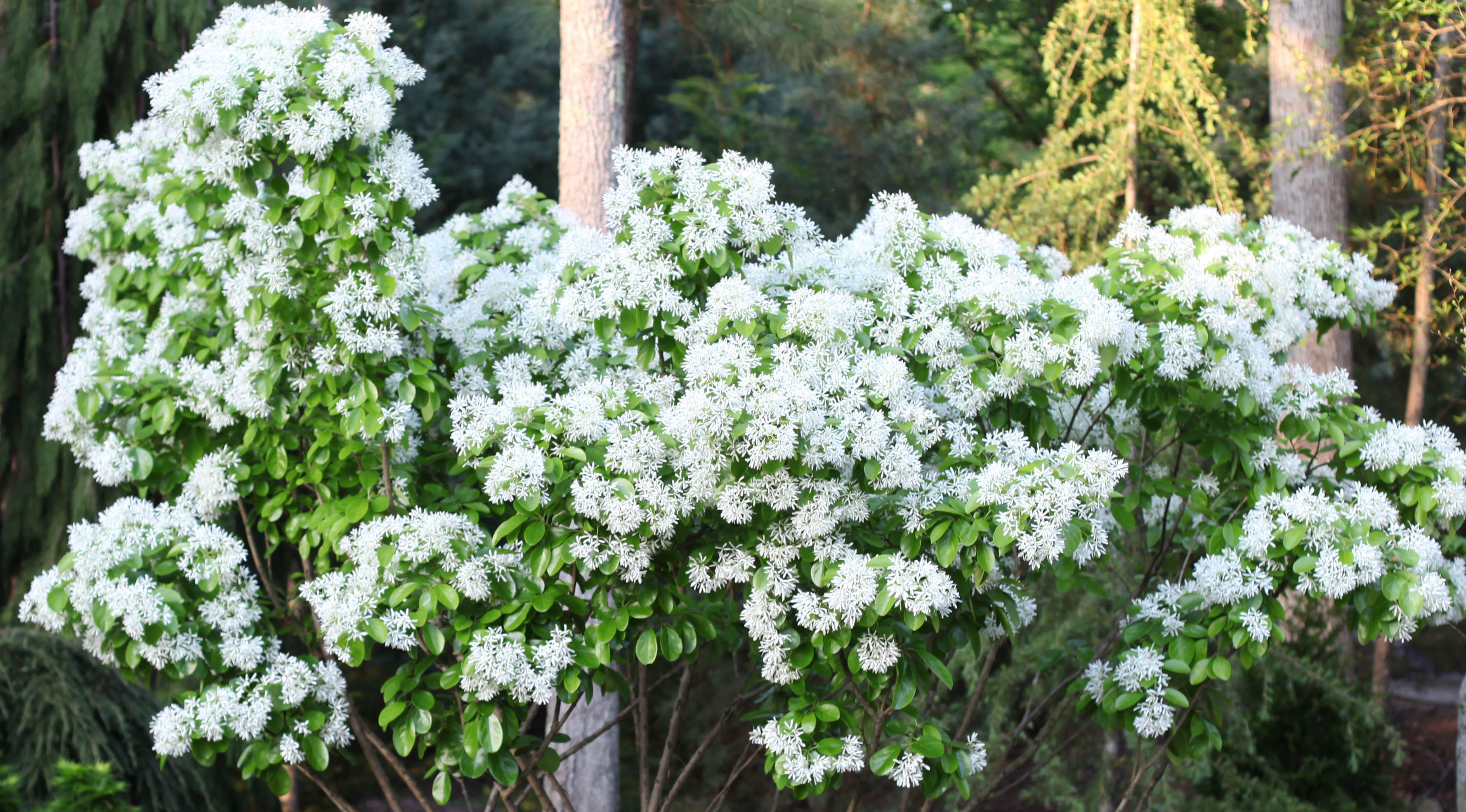 The fringe tree makes an excellent specimen tree.
This tree will also draw birds to your garden, as they will eat the bluish-black fruit that develops during late summer.