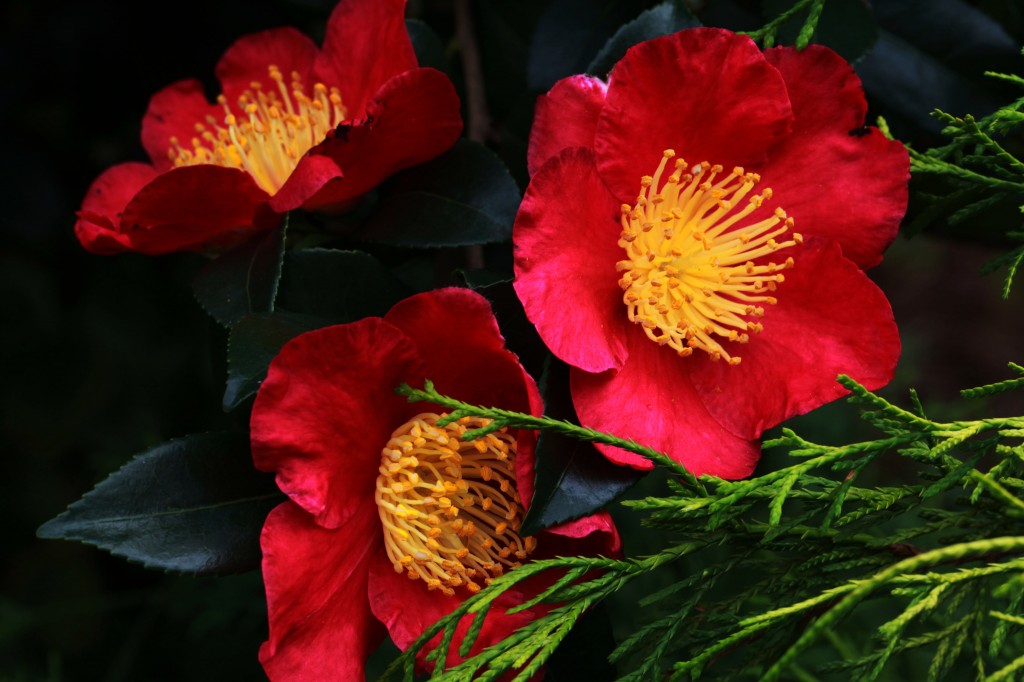 Fall is the time for one of my favorite evergreen shrubs to shine… the sasanqua Camellia.

My three sasanqua Camellia's are in full bloom right now and really putting on a stunning show. This fall blooming Camellia starts flowering in my garden late October and will last until December, but November is when C. sasanqua's peak in my garden. I have about a dozen camellias in my landscape,  (mostly C. japonica, late winter/early spring blooming), but welcome the floral simplicity of the C. sasanqua  in my autumn landscape.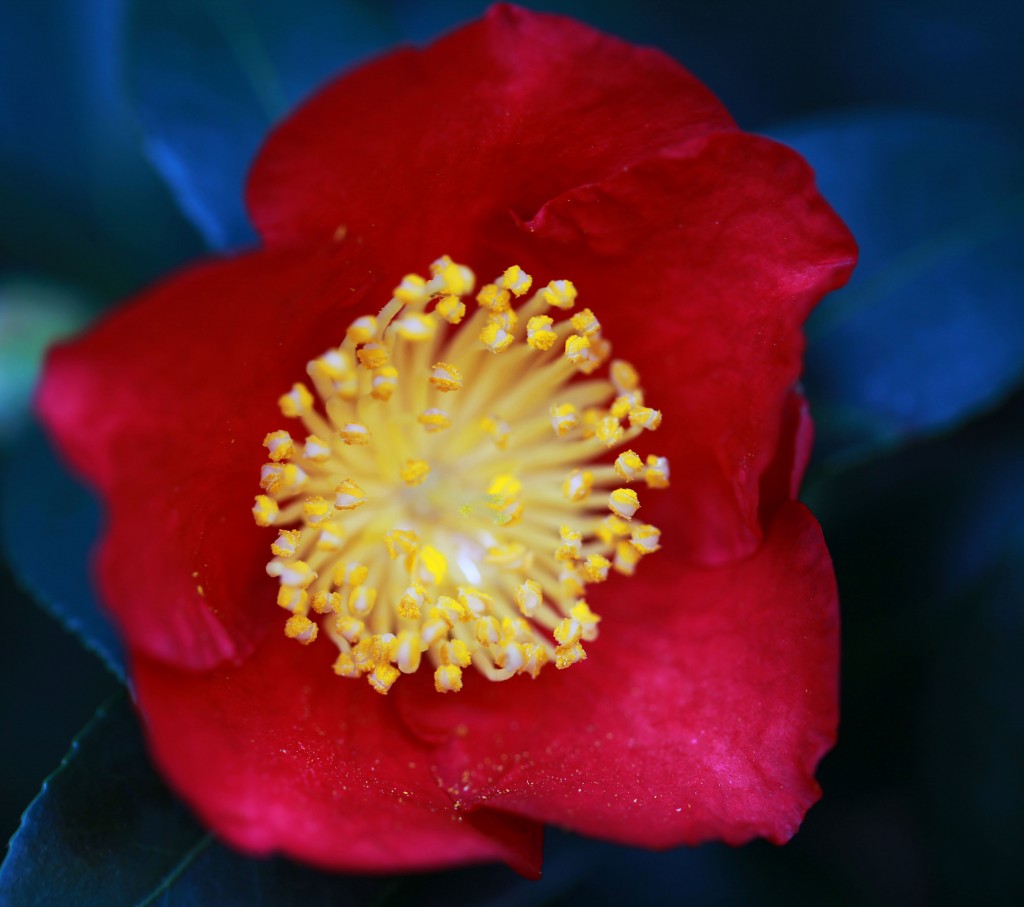 Sasanqua Camellia 'Yuletide' is a favorite in my garden, with single brilliant red blooms and prominent yellow stamens, which blooms now and sometimes until Christmas.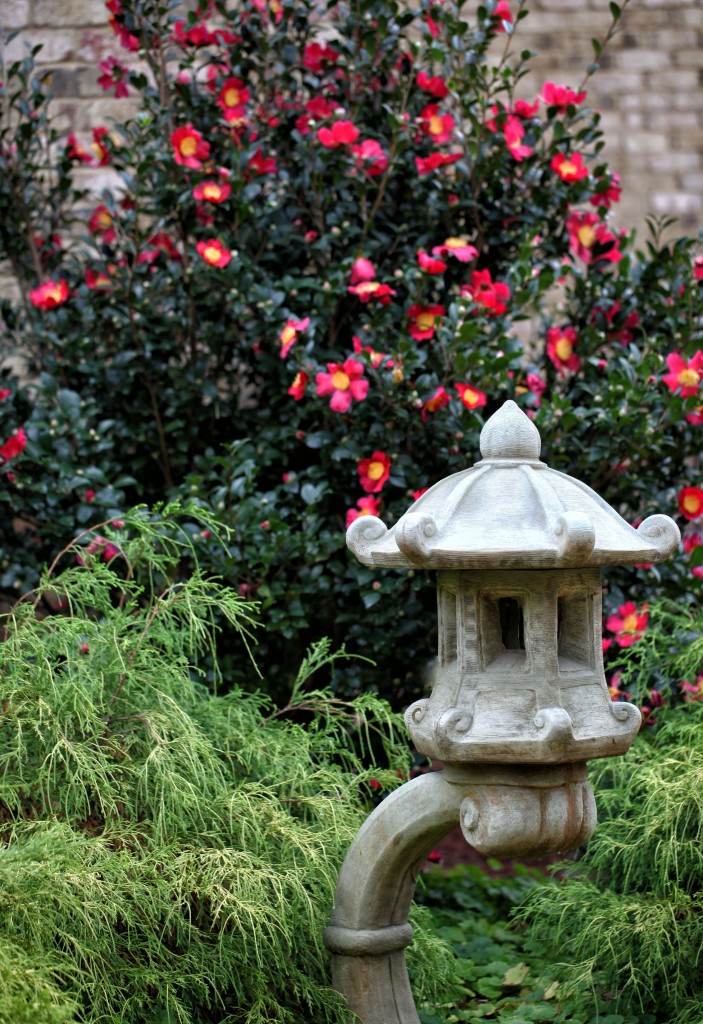 Sasanqua camellias are the easiest camellias to grow as they can take just about any exposure from partial shade to full sun. These evergreens will grow 8-10′ tall (some can get bigger) and there are even some dwarf varieties that stay under 5′.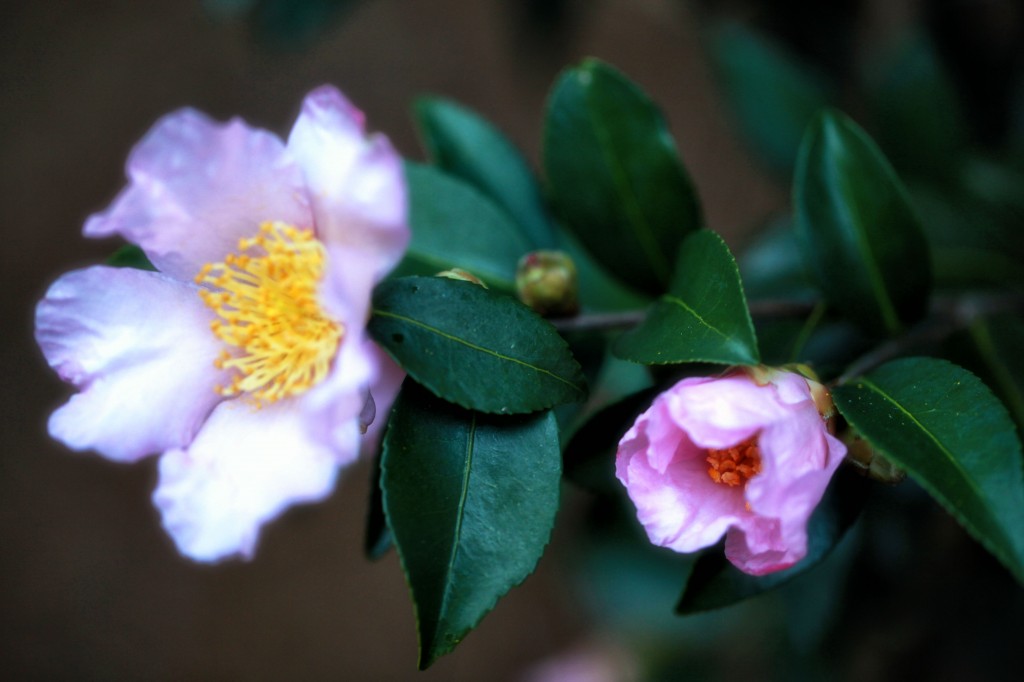 This is an unidentified sasanqua Camellia in my garden with single pink blooms.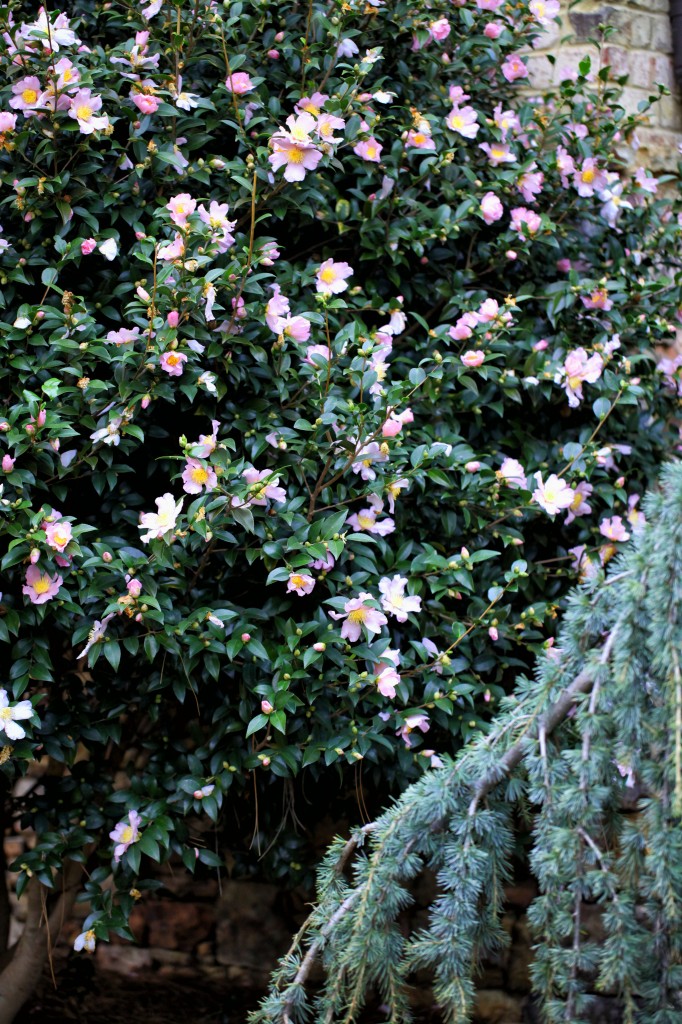 The photo below , C. japonica (winter blooming) Nuccio 'Bella Rosa', has formal 4″crimson red blooms with a long winter blooming season , even though right now mine is loaded with buds and blooming ( go figure).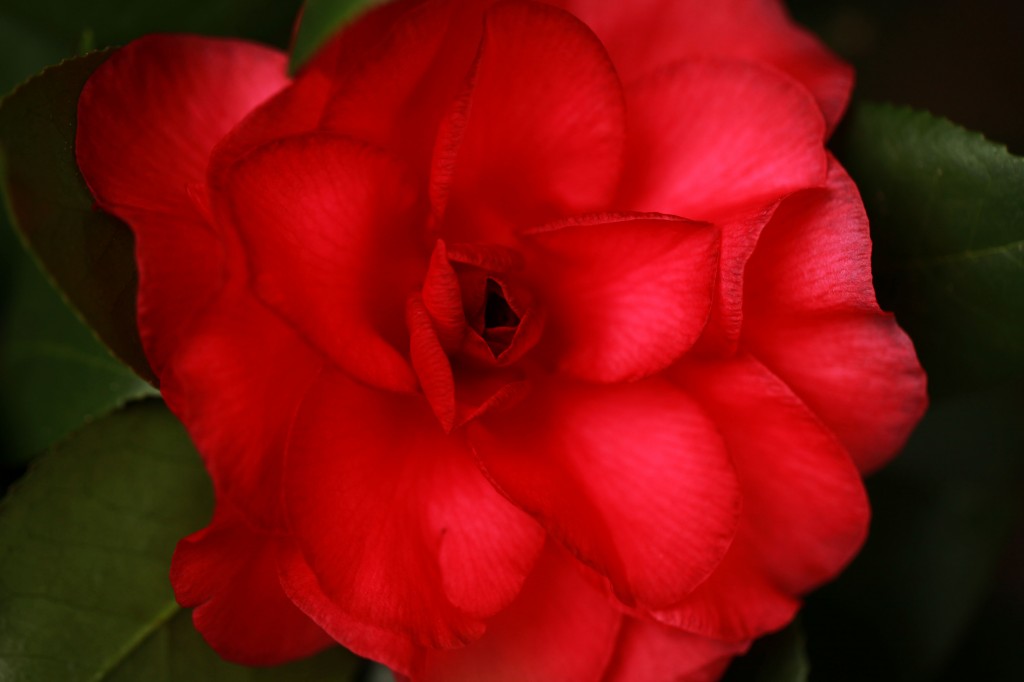 Now is the time to shop for Camellia sasanqua in nurseries because they are in bloom and you can easily decide which color and variety you would like to add to your garden.
So search out one that you will like and find a home for one of these striking evergreen shrubs in your landscape.
For more information on camellias: